We are so excited that you decided to visit us online today! We are a church committed to Christ, his cause, and his community. We invite you to join us as we worship God and study his word. We look forward to meeting you soon!​
Our main weekly services are held on Saturday mornings, when we gather together in community to worship through music, prayer and Bible study. The seventh day of the week was set apart by God as a time for us to rest from our general busy-ness and worship him. We celebrate Sabbath from sunset Friday to sunset Saturday.
Our Sabbath services start with Sabbath School at 9:30am. For children, there are songs, stories, crafts and fun activities. For the adults there are smaller groups where the Bible is read and discussed, and where we share our spiritual insights and journeys.
Our main worship programme runs from 11am until noon. At Castle Hill we have a diverse community, and we love getting all parts of our community involved in our church services. Depending on the week, you might find the service being led by our children or by our youth, and we worship with a mixture of contemporary or traditional music.
Most weeks after church we share a fellowship lunch, which provides a great chance for us to really get to know you if you're new in town. We love visitors. Church really is for everyone and we'd love for you to join us!
Location
Find us at 84 Cecil Avenue, Castle Hill, NSW
Leadership Team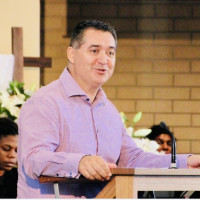 Pablo Lillo
Senior Pastor
Pablo Lillo is an ordained minister who is passionate about communicating the gospel message through the local church. He is married to the girl of his dreams, Megan—they have three beautiful children. Prior to taking up his role at Castle Hill at the beginning of 2012, he served the Seventh-day Adventist Church as Head of News & Editorial—directing cutting edge television, sharing church news and inspiring stories of people in our communities. He also spent seven years working for the Greater Sydney Conference as communication director, children's ministries, stewardship and youth ministries. Pablo started his journey in ministry in 2000, serving as pastor on the Central Coast of New South Wales.
Joshua Stothers
Associate Pastor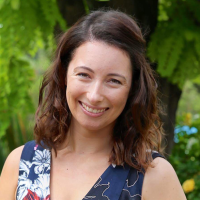 Jess has a passion for the outdoors, mental health, and finding God in anything from the everyday to the life-changing. With degrees in psychology and counselling, she has put further study aside to explore the unexpected path God has given her as youth pastor. Having grown up in Castle Hill church, she is excited to be serving in a leadership role in a place so close to her heart, where she can share her love for God with others.