Pastoral Team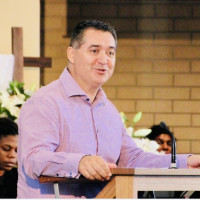 Pablo Lillo
Senior Pastor
Pablo Lillo is an ordained minister who is passionate about communicating the gospel message through the local church. He is married to the girl of his dreams, Megan—they have three beautiful children. Prior to taking up his role at Castle Hill at the beginning of 2012, he served the Seventh-day Adventist Church as Head of News & Editorial—directing cutting edge television, sharing church news and inspiring stories of people in our communities. He also spent seven years working for the Greater Sydney Conference as communication director, children's ministries, stewardship and youth ministries. Pablo started his journey in ministry in 2000, serving as pastor on the Central Coast of New South Wales.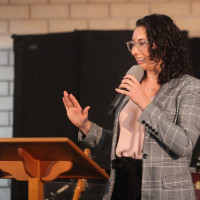 Jess Stekla
Associate Pastor
Jess has a passion for the outdoors, mental health, and finding God in anything from the everyday to the life-changing. With degrees in psychology and counselling, she has put further study aside to explore the unexpected path God has given her as youth pastor. Having grown up in Castle Hill church, she is excited to be serving in a leadership role in a place so close to her heart, where she can share her love for God with others.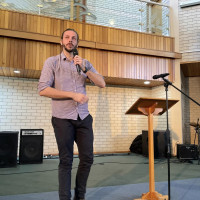 Joshua Stothers
Youth Pastor
Pastor Joshua Stothers is a dedicated and compassionate Pastor who has devoted his life to serving God and his community. With a passion for teaching and empowering others, he has become a respected voice in the world of ministry. Raised in a Christian household, Pastor Stothers felt called to pursue a career in ministry from a young age. After completing his theological education, he began his pastoral career at a church in New Zealand, where he quickly gained a reputation for his caring preaching style and his ability to connect with people of all ages. Over the years, Pastor Stothers has continued to grow and develop as a minister, taking on increasingly challenging roles and responsibilities. At the moment he serves as an Youth Pastor at Castle Hill Seventh Day Adventist Church and as the Chaplain at Hills Adventist College providing comfort and support to students and parents. Throughout his career, Pastor Stothers has remained committed to his mission of spreading the love and message of Jesus Christ to those around him. He has a deep understanding of the challenges that people face in their everyday lives, and is dedicated to helping them find comfort, hope, and strength through their faith. Today, Youth Pastor Stothers continues to inspire and lead his congregation, as well as countless others who have been touched by his ministry. Whether preaching from the pulpit, providing counsel to those in need, or serving his community through acts of kindness and service, he remains a shining example of what it means to live a life of faith and devotion.